How modern nonprofits scale
their fundraising operations.
Control your wider fundraising operations from above, centralize fundraising efforts, and remove fragmentation to unlock powerful efficiency with a unified platform for any scale.
Remove fragmentation in your wider fundraising
Everfund brings branch-based and wider fundraising activities under one roof to remove fragmentation in your operations.
Control from above
Take control of your wider fundraising operations from each branch, campaign and digitial channel for risk reduction and consistency.
Centralize efforts
End fragmentation caused by divergent fundraising systems with all your activity, operations and data from one platform.
Scale faster
Unlock powerful efficiency and conserve budget by ultilizing Everfund's unfied fundraising infrastructure at any scale.
Scale donation campaigns with less resources
Launch 100's of campaigns across all your branches & channels at once. Control content & branding at the HQ level and help branches create their own campaigns.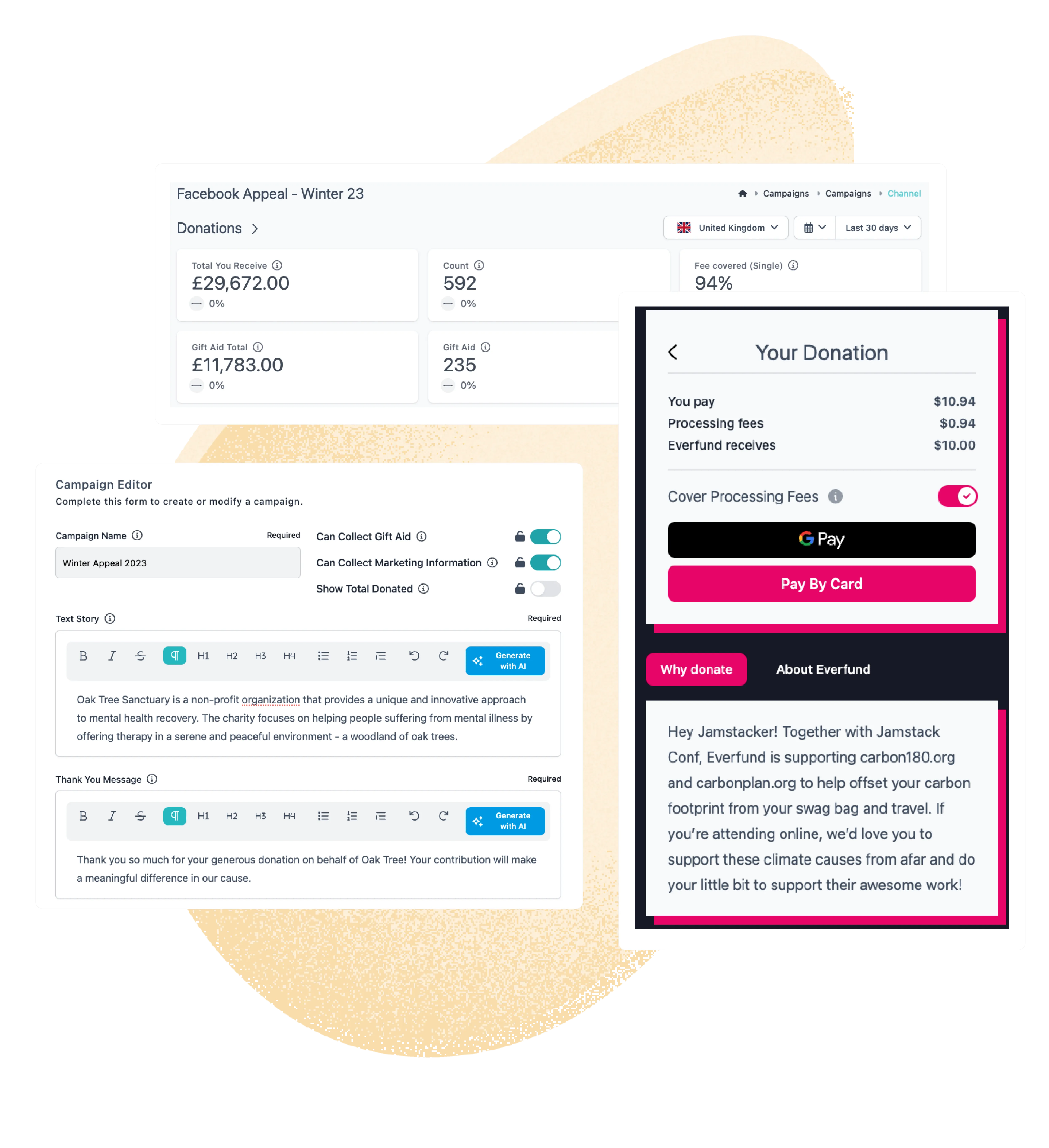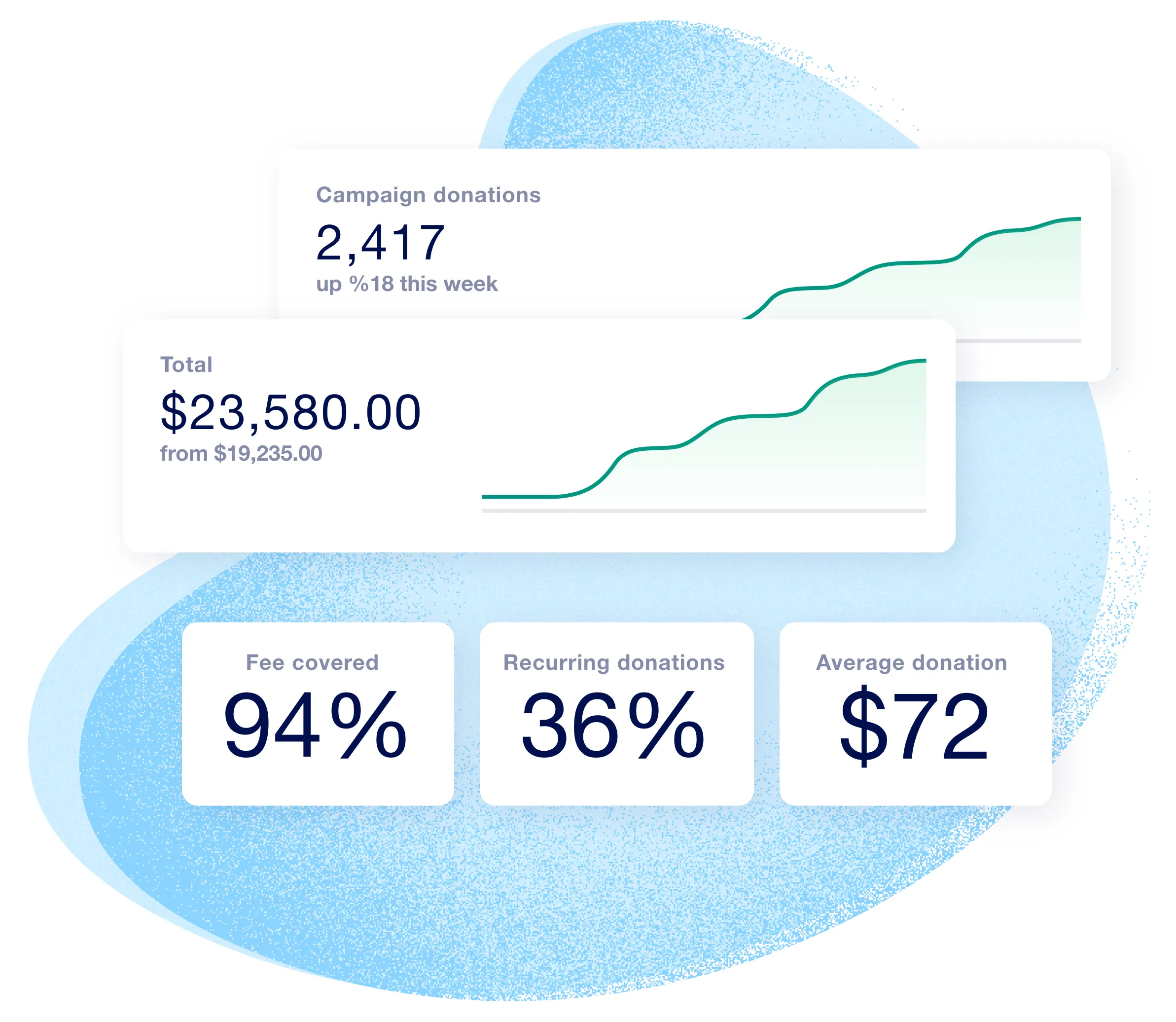 Centralize data and enable organizational oversight
Everfund helps you centralize data from the far reaches of your organization. Feed branch data directly into your CRM and gain oversight of your branches fundraising efforts.
End to end control of wider fundraising operations
Gain complete control of how fundraising operates within your branches. Set the stage for how your branches approach campaigns and brand, how fundraising channels are used, and what branches can access to reduce risk.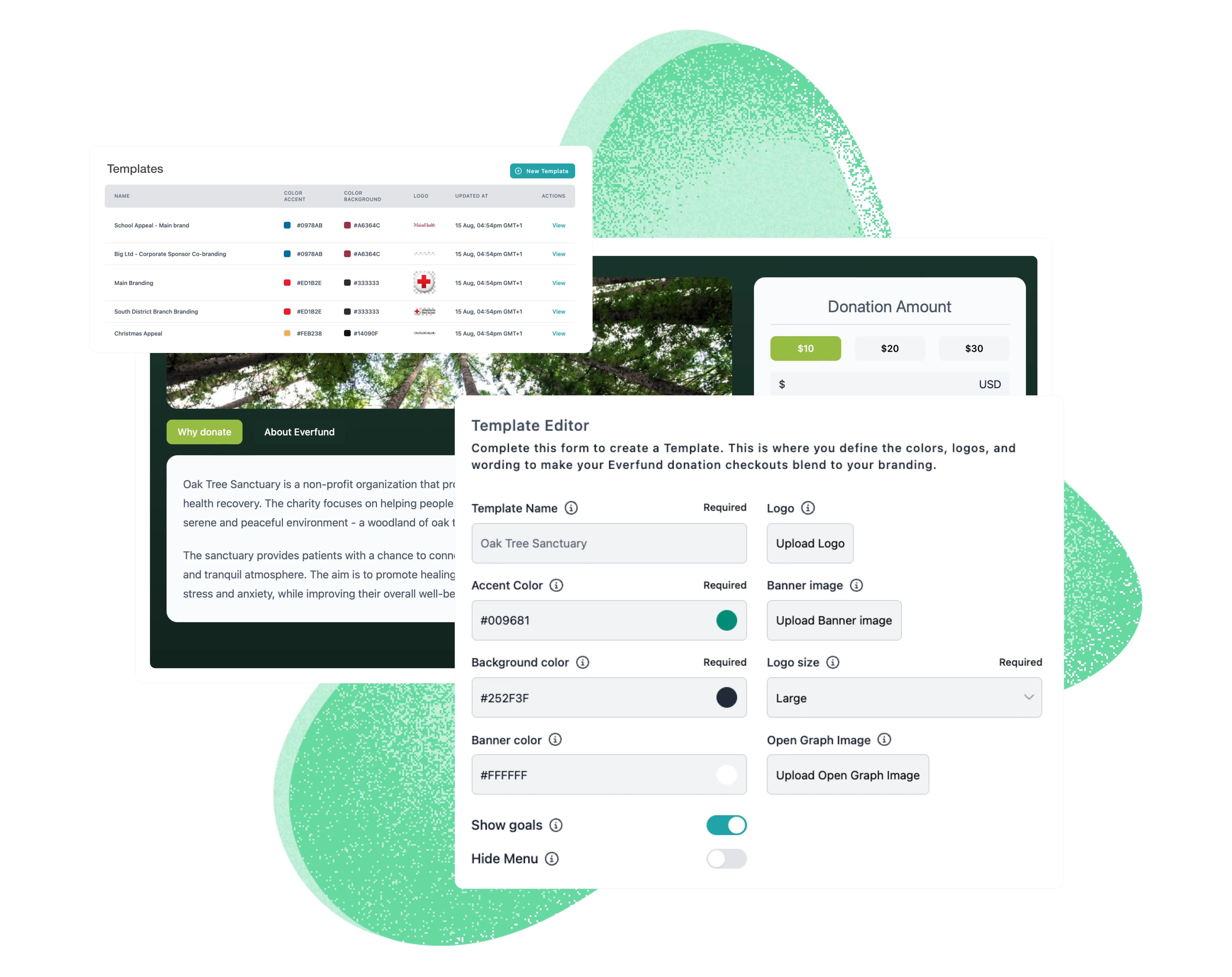 Take control and scale your fundraising operations.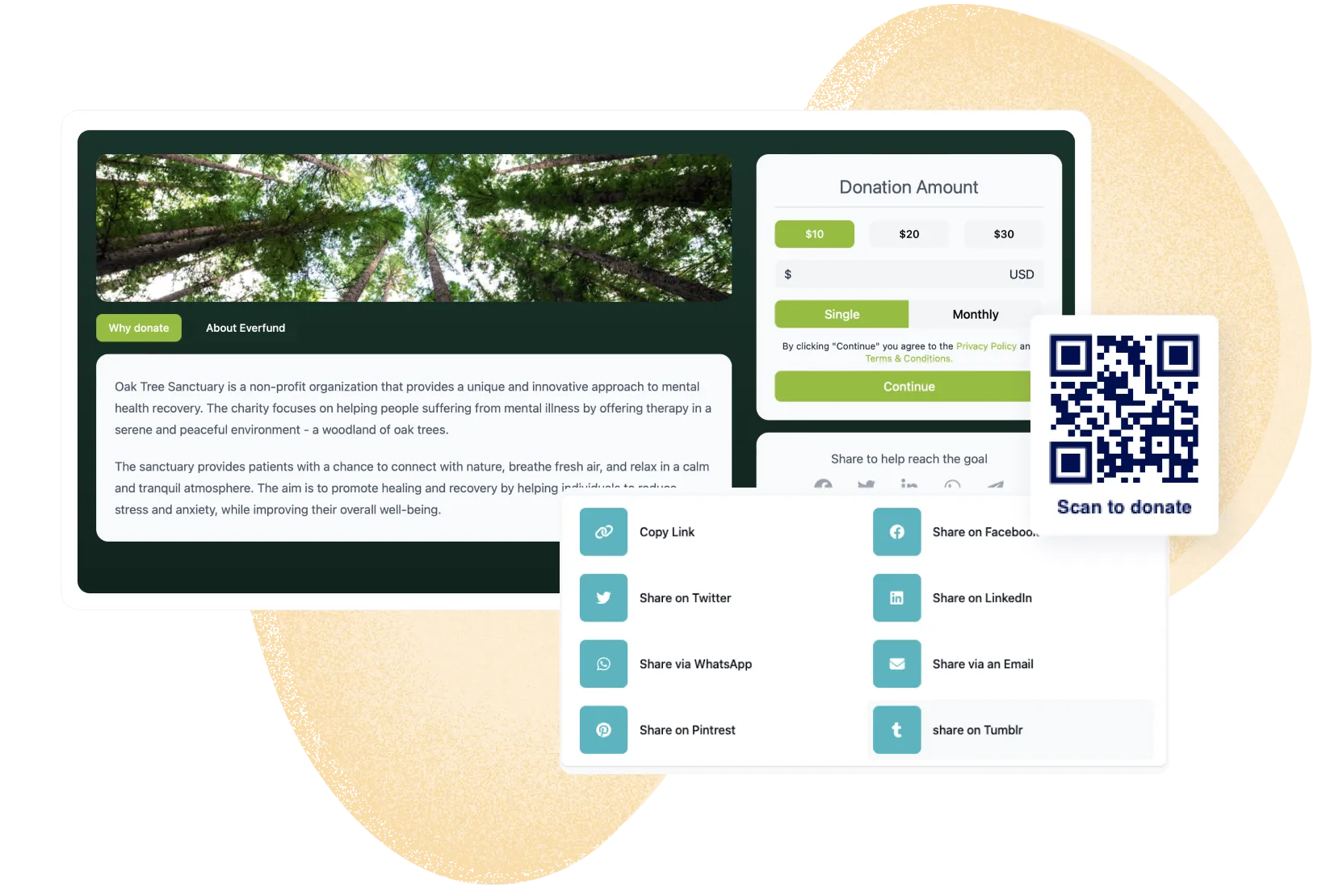 High-spec donation portals for the modern donor.
Kit out your branches with high-spec donation portals made for the modern donor. Deploy high performance fundraising practises in every digital channel branches reach donors from.
94% of donors cover all processing fees

International-ready, 15+ currencies & 33+ countries

Recurring donations, Apple Pay, & Google Pay

Donate in 30 seconds
Take control and scale your fundraising operations.